Microsoft announces Defender ATP for Android
S
ystem vulnerabilities, malicious software software , malware, viruses are not new for Microsoft and to overcome such issues, Microsoft announced its ATP (Advanced Threat Protection) also known as Microsoft Defender. Now, the company is bringing its security software to Android.
Microsoft has announced the first public preview of its Defender ATP for Android to add an additional security layer against phishing and unsafe network connections from apps, websites, and malicious apps.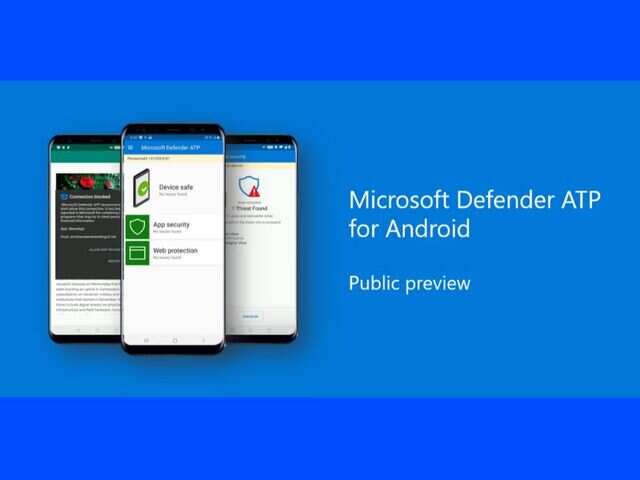 In addition to that, the Defender ATP will also be able to limit access to corporate data from devices. The Defender ATP app will enable enterprises to add additional data protection to users data on Android devices. Also, most of the events and alerts will be available in the Microsoft Defender Security Center for centralised view of all the threats on Android devices.
The company revealed about this new information in a blog and said, "the threats in the mobile space are unique, and as more and more people use mobile devices for work, the need for organizations to protect data that is accessed through their users' devices is increasingly imperative."
The Defender ATP app from Microsoft mainly focuses on three aspects -- Web protection (anti-phishing, blocking unsafe connections and custom indicators), Malware scanning, Blocking access to sensitive data and Unified SecOps experience.