The simplest way to fix Unfortunately "Process com.google.gapps has stoped" On Android Phone
A
re you stuck with one of the following errors? Either "Unfortunately, the process com.google.process.gapps has stopped" or "com.google.process.gapps has stopped unexpectedly"? These relate to the same problem and it's actually easy to resolve, so don't panic. In this article, we show you how to fix it.
Certain devices from previous generations, such as the Samsung Galaxy S6 or the HTC One M8, can be particularly prone to this error, but however, the problem can happen to anyone and the solutions are the same. So, take a deep breath and follow our instructions below carefully to get things working again.
The simplest way to fix Unfortunately "Process com.google.gapps has stoped" On Android Phone
I see some eyes rolling back there, but turning the device on and off again is always the first thing you should try in a situation like this.
Just hold the side power button for a few seconds and you'll get the option to restart your device.
Clear cache of the app in question
If you notice that the error message pops up repeatedly when you try to launch a particular app, then chances are that this app is the cause of the problem.
Go to Settings
>
Apps
and find the app in question.
Tap the app and then tap Storage and on the following page hit Clear cache. This might do the trick.
If that still doesn't help, you can clear the data for the app, too. This means that you will lose any game progress or chat conversations, etc., so you might want to back up your app data first.
You will find the Clear data (or Clear Storage)button above Clear cache (see the picture below, right).
If neither solution proves fruitful, the next step is to try uninstalling the app (which can be done from the same page as clearing the cache and data) and reinstalling it later.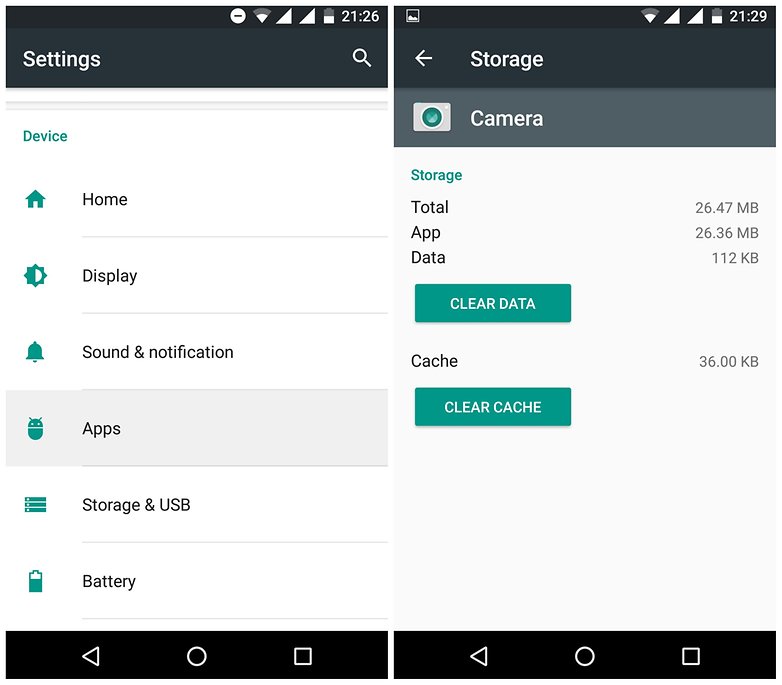 After clearing the app cache and data, try uninstalling, and reinstalling the problem app.
Clear Google Services Framework data
If clearing the cache and data for a particular app, or even uninstalling it, doesn't work, there is another quick solution you can try.
This method will delete your Google Play Services preferences and settings but they are easy to assign again afterward; you probably won't even notice it has happened.
Go to Settings > Apps
Tap the 3 dots in the upper right corner and select Show system
Scroll through the apps and select Google Services Framework
On the App info page, tap Storage, then Clear cache.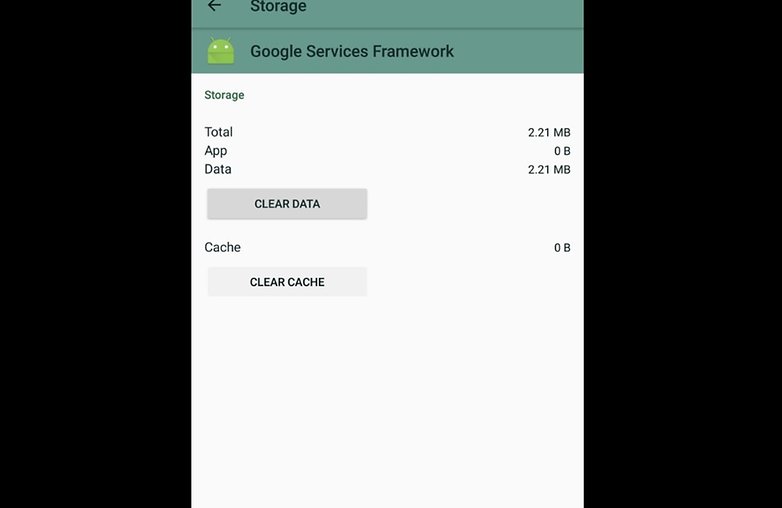 Restarting Google Services Framework could fix the error.
Another option would be to go to the Settings > Apps > All and reset the app preferences (the option for this is found via the three-dots / hamburger icon).
This will bring all of your apps' settings back to square one, but it won't delete any app data. In other words, you won't lose any progress you've saved.
Disable automatic application updates
This error often happens after an app has been updated, so if you turn off automatic updates from the Play Store, the surprise problem won't happen as often. You should still remember to manually update your apps anyway when it's more convenient for you to handle the potential errors that may follow.
To disable automatic updates, go to your Google Play Store app settings and deactivate automatic updates.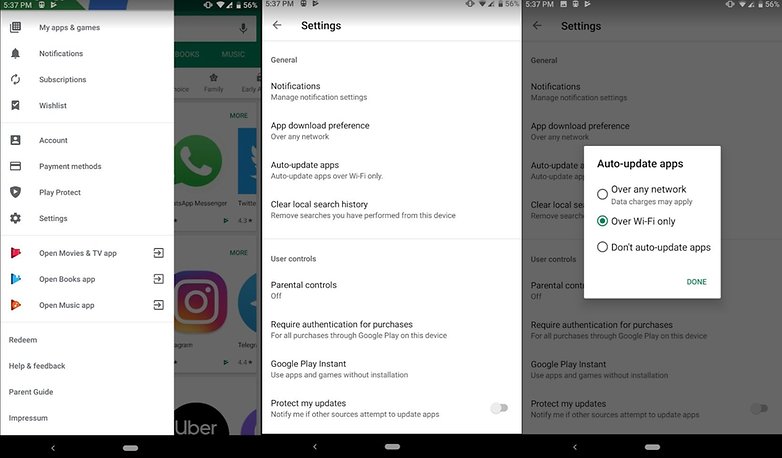 Sometimes, the "com.google.process.gapps has stopped" error, can be related to the Download Manager app. Here's how to check if this is the case.
Go to Settings
Tap Apps
Locate Download Manager and open App Info
Disable it, then re-enable it and see if the error still occur
Perform a factory data reset on your smartphone
If you're still facing problems after having tried all of the above, then you may have little choice but to do a factory reset. This is a drastic measure and there are consequences. All of your data will be lost. So you should perform a complete backup beforehand.
Once your data is backed it's time to do a reset.
Go to your Settings and tap Backup & reset.
Now, make sure the Back up my data slider is on.
Tap Back up the account to select which account you want your data backed up to. Ensure you have access to this account.
Once you've done this, go to the Backup & reset menu and tap the Factory data reset button at the bottom.
Confirm that you want to do this, and your phone will be as it was when you bought it. Your data will be restored when you log back into your Google account.