How To Connect Your Business To Your WhatsApp Business
In light of recent announcements and the country going into lockdown for the second time around, it's important to make it as easy as possible for your customers to get in touch.
Built with the small business owner in mind, the WhatsApp Business App enables you to set up a professional company account to talk to customers more easily.
Once you've got your additional number and downloaded the WhatsApp Business app, it's pretty intuitive and will guide you through the set up. However, it's a two part process. Step 1 is done on your mobile device and we'd suggest Step 2 is done on your desktop.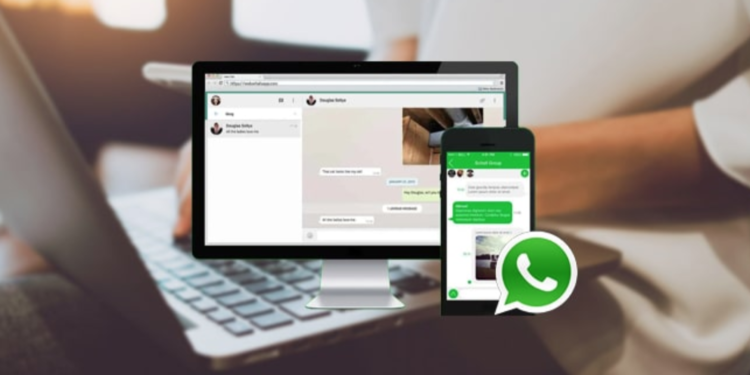 We've written some step-by-step instructions to enable you to set this up!
On your mobile device.
First things first. You will need an additional mobile telephone number otherwise it will convert your personal account! You can purchase an additional mobile number from another provider of your choice. Download these directly from the iPhone store or Google Play store.
The next step is to download and install the WhatsApp Business app on your device.
Once downloaded you can begin to set up your WhatsApp Business account. You can then;
Add your profile picture, company address, business hours and website information.
Link your catalogue to show your products and services.
Set up messaging to show an 'away' message, a greeting message, quick replies etc.
Organise your chats and customers more effectively.
That's the mobile part all sorted! – now all you have to do is adjust a few settings in Facebook on your desktop.
On your desktop.
Go to your company pages settings via Facebook Business Manager.
Go to Page Settings.
Scroll down to WhatsApp.
Add in your new mobile number.
You can then use WhatsApp as your primary page button, which will make it easier for people to message you directly in WhatsApp.
You can also choose to display your mobile number on your page should you wish.
Why is WhatsApp Business useful?
Not only does it offer your customers an easier way to talk to you, (and on the flip side for you to communicate with your customers), it also integrates well with any paid adverts across both Facebook and Instagram!
When WhatsApp Business is set up, paid adverts will now let you connect with customers when they click on a Send Message button on your Facebook or Instagram ads to start a conversation in WhatsApp. Plus you can set predetermined (automated) responses to ensure the most FAQ's can be answered without any input from you!
We hope you find this information useful and it gives you another way to talk to your customers and manage business operations moving forward. Let us know how you get on.
Tap to Comment
Warning ⚠
Techieds Blog and its contents are protected by COPYRIGHT LAW (DMCA) with high-priority response rate. Reproduction without permission or due credit link back will cause your article(s) to be removed from search engines and disappearance of Ads on that page if monetized with Adsense.
Copy the link below and Share with your Friends:
About Techied's Blog
Techieds.com - #1 Tech Blog In Global That Cover with Tech News, free Browsing on Mtn, Glo, Airtel and Etisalat, Frp Bypass, Mobile Phone Flashing, Rooting, etc .